Our Founder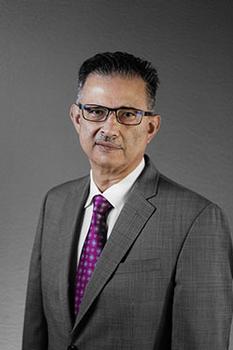 Zarir J. Sethna, CLU®, ChFC®, LUTCF®
Principal & Founder of Sethna Financial Group
For more than 30 years, Zarir Sethna has been helping successful business owners, physicians, executives, and professionals grow, manage, and protect their wealth and achieve their financial objectives. He is passionate about utilizing creative financial solutions that are tailored to each client's unique situation, and he helps them strike a balance between today's wants and tomorrow's needs. Zarir's clients can rest confidently in knowing that they have a lifelong partner by their side who will help them crystallize their financial objectives, take appropriate action, and provide ongoing monitoring and optimization.
Zarir is a member of The Nautilus Group®, an elite service of New York Life Insurance Company serving approximately 200 of New York Life's nearly 14,000 agents. The Nautilus Group® provides a wide array of consultative services and technical case design to support member agents with advanced estate planning, business planning, charitable planning, insurance and retirement planning, and more. Zarir is also an Investment Advisor with Eagle Strategies LLC, a Registered Investment Advisor, and provides fee-based financial planning, investment advisory services and access to investment management programs.
Zarir has been a member of the Million Dollar Round Table (MDRT)* for 26 years. He has achieved Court of the Table Life and Qualifying Member status, which is recognized throughout the industry as the standard of excellence in life insurance sales performance. He also serves on the board of directors of NYLARC, the largest agent-owned re-insurance company in the world, and he's a member of the Association of Advanced Life Underwriters (AALU) and National Association of Insurance and Financial Advisors (NAIFA) as well.
Prior to beginning his work in the financial industry, Zarir received a bachelor's degree with an emphasis in finance from the University of Wisconsin in Milwaukee. He continuously pursues ongoing education to best serve the needs of his clients, and he holds a Series 7 License, and has a Chartered Life Underwriter (CLU®) designation, a Chartered Financial Consultant (ChFC®) designation, and a Life Underwriter Training Council Fellow (LUTCF®) designation from the American College in Bryn Mawr, Pennsylvania.
Zarir is passionate about his philanthropic endeavors and is a founding board member of Touch Base: Center for the Deafblind, a nonprofit organization created to provide deafblind men and women with a day habilitation facility where they can participate in organized, meaningful, and purposeful activities. Zarir is also a part of the MDRT Foundation, a meaningful outlet for MDRT members to give back to people in need. He is also a past chairperson of WZCC- Houston Chamber of Commerce.
Zarir resides in Houston with his wife, Roshan, of more than thirty years. They have two sons, Zal and Zane, and the whole family is passionate about football and basketball. Zal lives in Tulsa, OK and Zane in Houston. In his spare time, Zarir enjoys reading and traveling.
*The Million Dollar Round Table (MDRT), The Premier Association of Financial Professionals, is recognized globally as the standard of excellence for life insurance sales performance in the insurance and financial services industry.